Please post news of upcoming events, teachings etc.
Email from Drepung Loseling in Atlanta.

Up-Coming EventsFundraising Dinner for Green Tara
Saturday, May 9, 2009 •
7pm
DLM will host a dinner on Saturday May 9, 2009 to raise funds to pay for a four foot Green Tara statue to add to the shrine. Held in our community room the evening will consist of a four course sit down dinner, live music and the unveiling of the Green Tara statue and accompanying Avalokiteshvara statue that will eventually sit on either side of the Shakyamuni Buddha that currently sits on the shrine.
The Avalokiteshvara statue was donated to DLM last year. For numerous auspicious reasons connected to the history and lineage of Tibetan Buddhism and for the relevance of balancing the
energy of the shine, a matching Green Tara statue was purchased. This will provide a suitable and authentic shrine in consonance with the ancient traditions to house the entire collection of Kaangyur & Tengyur, Buddha's original teachings and treatises by great Indian master-scholars (running into more than 300 volumes) donated to the Center by His Holiness the Dalai Lama during his last visit to Atlanta.
Our goal is to raise $6,000 to cover the costs of the statue, shipping costs and in having the statue consecrated.
Tickets for the dinner are $50 per person with all money raised going directly towards achieving this goal. The dinner is generously sponsored by various individuals from the Sangha. Only 40 tickets are available so early registration is suggested.
To RSVP
for the dinner email
wendy@ducshop.com
Enquiries should be directed to
the office at 404-982-0051. RSVP deadline is May 5, 2009
Nyung Ne
June 5 - 8, 2009
To commemorate Saka Dawa, the month of Buddha's enlightenment, DLM will offer a Nyung Ne retreat for purification and the accumulation of positive energy. Geshe Ngawang Phende will lead this three day intensive retreat based on Avalokiteshvara, the Buddha of Compassion.
The retreat is open to those who have received the Avalokiteshvara Empowerment or any Highest Yoga Tantra Empowerment. This intensive practice involves maintaining the eight Mahayana precepts, as well as additional vows on the second full day to abstain from eating, drinking or
talking for 24 hours. The meditation sessions include chants, prostrations and mantra recitations.
The retreat is being offered free of cost. A voluntary offering is recommended. Space
for this retreat will be very limited. To ensure a place, please register as soon as possible. Registration will close when the space is filled or by June 2. To register please call 404-982-0051.
Foundation Series II
July 11 to November
14, 2009 - Second Saturday of each month
Due to popular demand, Geshe Lobsang Tenzin will teach a second round of the Foundation
Series on the second Saturday of each month. Beginning with Shamatha
Mediation, this five-part series introduces the essential elements of Tibetan Buddhist philosophy, theory and practice. Though the subjects will be the same as the current Foundation Series, which concludes on May 9, the teaching will be very different as they are coming from our spiritual director Geshe Lobsang Tenzin.
These teachings provide a basis for individual and group practice at the center and serve as a prerequisite for more advanced retreats. First session begins on July 11; the four subsequent sessions will be held on the 2nd Saturdays of each month.
Registration deadline March 10 for the third session. Register by calling our Administrative Office: 404-982-0051. Fee: $60 (non-members)/ $54 (members) or $250 (non-members)/ $225(members) for the five–part series or free to members who are repeating.

Where are the Monks?
Please share this information with
your family and friends who may not have had a chance to meet our monks or
experience their unique Tibetan art and culture.
CALIFORNIA
Santa Barbara APR 20-25,
2009
University of California - Santa Barbara
WEST VIRGINIA
Shepherdstown APR 28-MAY 1, 2009
Shepherd University
Drepung Loseling Monastery, Inc.
1781 Dresden
Drive
Atlanta
GA
30319
www.drepung.org
Phone: (404) 982-0051
Fax: (404) 982-6435
http://www.tibethouse.org/component/option,com_jcalpro/Itemid,70/extid,24/extmode,view/

Ridgzin Dorje Rinpoche: Healing Chod
Event Details, New York
When?
Saturday, May 23, 2009 At 01:00 PM
Where?
Tibet House Gallery
Details
Note: This program is meant to be taken as a whole. Individual sessions are not available. Attendees MUST bring their own cushion or mat.
Presenter
Rigdzin Dorje Rinpoche
Type
Tibetan Buddhist Practice
Register
Please Call 212.807.0563, Monday-Friday 10 AM-5 PM to Register.
About the Event
The Healing Chöd is a ritual derived from Macig Labdro's thousand-year-old practice that the recently deceased, deeply revered Kunzang Dechen Lingpa Rinpoche revealed. As per his final wishes, Rinpoche's son and spiritual heir, Rigdzin Dorje Rinpoche will lead monks and nuns of the Zangdokpalri community in this three-session healing in which participants lie down on the floor and absorb healing songs and music designed to pacify the causes of physical, emotional and spiritual discord. An explanatory lecture will be offered between sessions although there is no text study or discussion. This will be the 5th year Rinpoche and the nuns and monks have performed this powerful ceremony with many of the participants returning to experience the relief from stress and chronic ailments which this effective practice gives.
The last evening ends with a traditional tsok feast
Attendees MUST bring their own cushion or mat.
A Two Day Ceremony
Saturday, May 23rd & Sunday, May 24th, 1-5 P.M.
$195 - No Member Discount
Space is Limited. Pre-Registration is Required.
About the Presenter
Rigdzin Dorje Rinpoche is the son and spiritual heir of the deeply revered Kunzang Dechen Lingpa Rinpoche. His training included many years of solitary retreat, especially practicing Chöd, and his use of this healing practice is renowned as especially efficacious
Date: Saturday, May 23, 2009 At 01:00 PM
Repeat Event: Every Day until May 24, 2009
http://www.mingyur.org/
Venerable Yongey Mingyur Rinpoche
Garrison Institute, Garrison, NY
The Heart of Meditation
June 25 – 30, 2009
During this retreat, Mingyur Rinpoche will guide participants in the core meditation practices of the Buddhist tradition with an emphasis on developing loving kindness and learning transform the issues and frustrations of everyday life into joy.

Mahamudra Level 1
June 30 - July 5, 2009
Rinpoche will explore the view and practice of the profound tradition of Mahamudra. He will focus on the practice of Bodhicitta, as well as the preliminary practices (ngöndro) that form the basis of path of Mahamudra.
Registration
You are welcome to attend either or both retreats. If you are new to the path, you will need to attend the 'Heart of Meditation' retreat before qualifying for the 'Mahamudra Level I' retreat.
Alternatively, to qualify for the 'Mahamudra Level I' retreat you must have a basic understanding of Buddhism and some prior meditation experience. To register for these retreats with Mingyur Rinpoche at Garrison Institute please down load and print out the registration form, fill out the details, including your payment, and mail or fax it to the address provided on the form. Please make checks payable to Garrison Institute.
Deposit
In order for your registration to be accepted you must include payment in full if you are attending either
the 'Heart of Meditation' or 'Mahamudra Level I'. If you are attending both retreats you must include
payment for 'Heart of Meditation' and the balance of your retreat fee is due and payable at check in on opening day.
For more information about attending retreats at Garrison Institute including directions of how to get
there, please go to
http://www.garrisoninstitute.org/retreats.php?type=guests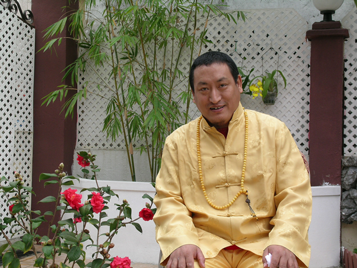 Younge Khachab RinpocheMay 29-30 New York CityDorje Drollo Wrathful Padmasambhava EmpowermentTantric and Dzogchen Teachings
Friday, Saturday & Sunday
May 29th, May 30th & May 31th 2009
This powerful, complete cycle of teachings come from the famous terton Younge Mingyur Dorje. This is a very rare opportunity to receive an introduction to these teachings by Khachab Rinpoche, who is the sole family lineage holder of the Younge Guru Dorje Drollo Cycle.
Friday Evening, May 29th 7-9pm
Saturday May 30th 10am-noon, 2-5pm
Sunday, May 31th 9am-11am, 1pm-4pm
(*Restricted*, Must have attended Saturday)
Kundrolling
151 West 30th St. suite 403, 4th floor
New York, NY 10016
(Between 6th and 7th Avenues)
Pre-register $120—or $160 at the door.
No one will be turned away for financial reasons, please pre-register if finances are a concern for volunteering opportunities.
To Pre-register and for more info email
Celestialwindow@yahoo.com
or call 917-214-1272
www.rimeshedrubling.org
**Shangpa Kagyupa Empowerment's
For 19 days from
August 13 to August 31, 2009
Chamgon Kenting Tai Situpa Rinpoche will give the Empowerments and Transmission of the complete Shangpa Kagyu Lineage at Palpung Sherabling Monastic Seat at the request of His Eminence Kalu Rinpoche.
The Shangpa Kagyu, one of the main Kagyu lineages, was founded by the great yogi, Khyungpo Nyaljor (978-1079). Khyungpo Nyaljor traveled to Nepal where he met Acharya Sumati and received training as a translator and then traveled to India. He received teachings from one hundred and fifty scholars and yogis and mastered the Vajrayana teachings. Some of the main practices of the Shangpa Kagyu lineage are Chakrasambhava, Hevajra, Mahamaya, Guhyasamaja, the Six Doctrines of Niguma, Mahamudra, the Six-armed and the White Mahakala, and others.
PALPUNG SHERABLING MONASTIC SEAT, All rights Reserved.
Please, when using any picture from this website, give source as -
http://www.palpung.org.
http://palpung.org/newspage/2009/03/3101/briefe.asp
** very rare opportunity, Sherab
H.E. RATNA VAJRA RINPOCHEChakrasamvara Empowerment
Friday, July 10 - Saturday, July 11, 2009
At Tsechen Kunchab Ling
Seat of His Holiness Sakya Trizin in the United States
Don't miss this very special opportunity to receive the 2-day Chakrasamvara major empowerment from the vajramala tradition. Chakrasamvara is one of the most important anutarayoga tantra deities, and a special practice of the Sakya, Kagyu, and Gelug traditions.
Preregistration is not required.
Tuition: $100, ($90 members).
H.E. RATNA VAJRA RINPOCHEAvalokiteshvara Ritual of Burning the Names of the Deceased
Thursday, July 9 evening
In the New York City area. More information about the exact time and date coming soon.
Special prayers for deceased family members, friends and pets. Bring the names of those for whom you wish prayers to be said.
Preregistration is not required.
Tuition: No charge, donations accepted.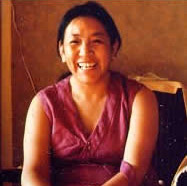 H.E. JETSUN KUSHOK CHIME LUDINGTwenty-One Taras Initiation Cycle
Saturday, July 25 - Sunday, July 26
At Tsechen Kunchab Ling
Seat of His Holiness Sakya Trizin in the United States
Tara removes obstacles and brings auspicious conditions. The twenty-one Taras bring different benefits such as pacifying negativity, increasing wealth and life, magnetizing people, subjugating evil forces, and achieving perfect enlightenment. One the auspicious First Turning of the Wheel Day, receive the great blessing of the entire cycle of 21 initiations from a great teacher who is known as an emanation of Tara herself.
Preregistration is not required.
Tuition: $100, ($90 members).
http://www.sakyatemple.org/jk09_july_21taras.php
http://www.sakyatemple.org/index.php


Similar topics
---
Permissions in this forum:
You
cannot
reply to topics in this forum